Bartram Trail Architecture Students Visit ELM Studio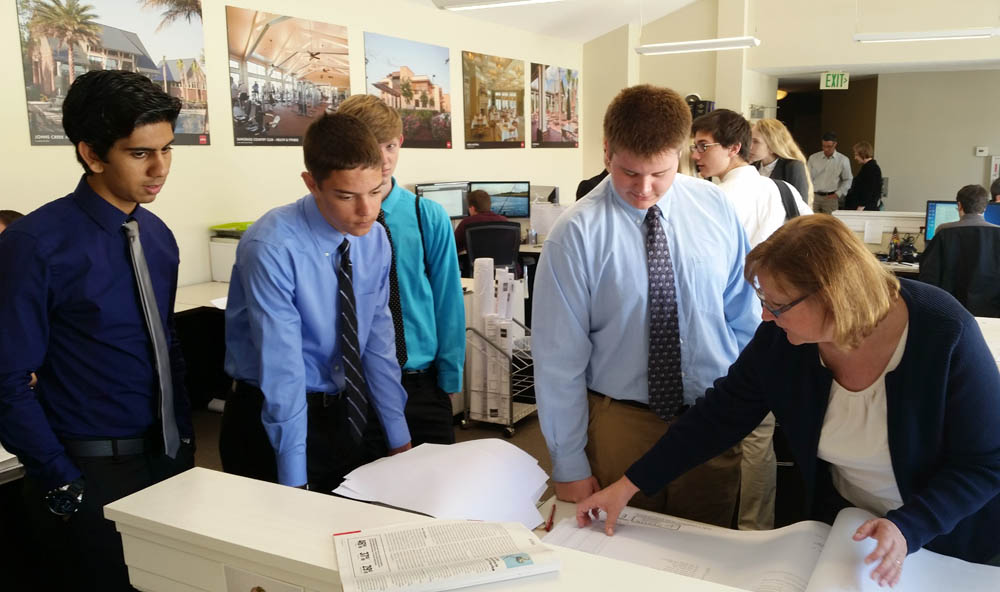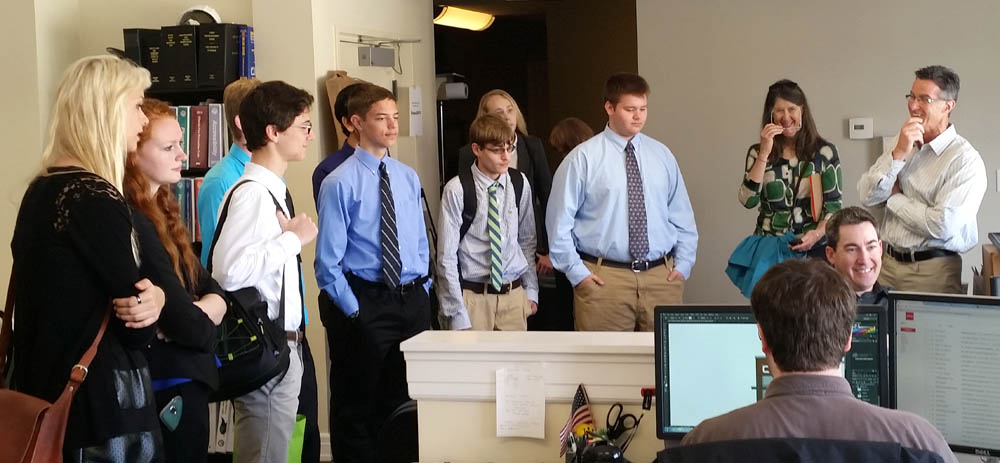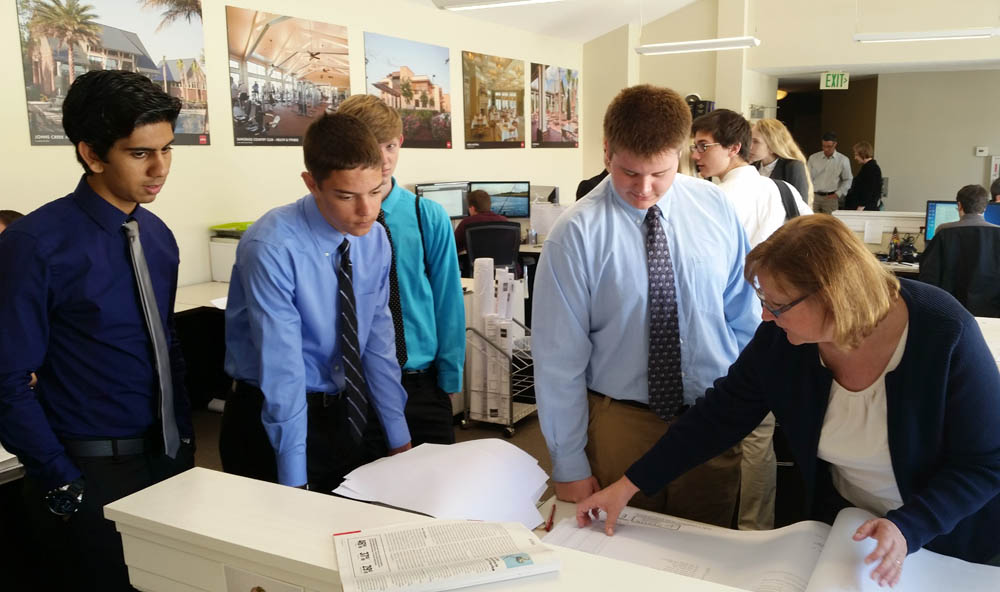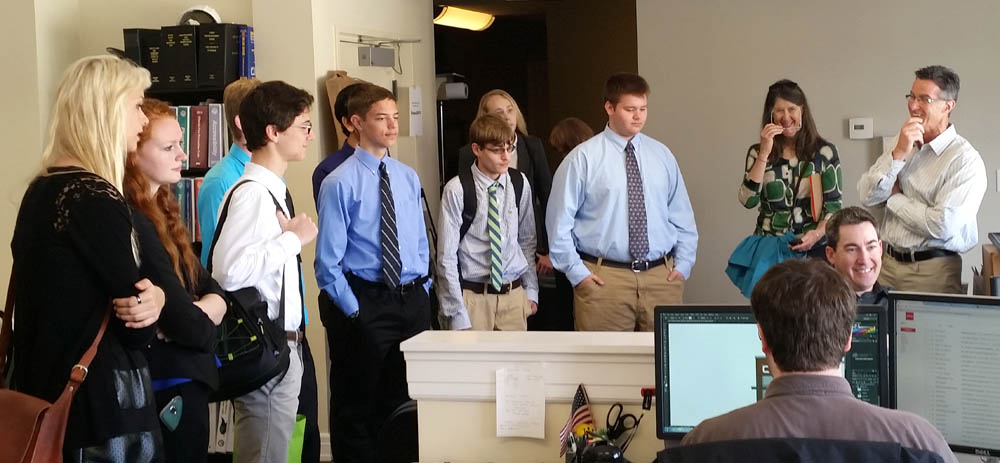 In our innovative, fast-paced design industry, it's important to develop relationships with up-and-coming architects and landscape architects in order to nurture the fresh talent and creativity that will ultimately contribute to the next generation of designers.
Recently, our ELM Jacksonville team had the pleasure of hosting 16 Architecture Academy sophomores from nearby Bartram Trail High School who visited our downtown studio to gain a real-world perspective of architecture in action.
After a brief tour of the studio, students had the opportunity to ask questions and look over drawings for several ongoing ELM projects with the architects, landscape architects and designers that are bringing these ideas to life.
In addition to being one of the firms included in the Architecture Academy's annual field trip, ELM founding principal Tim Miller and other ELM associate architects have previously participated as jurors for the school's end of the year design projects. Through this program, architects and design professionals within the industry get a chance to see the culmination of each student's work and also offer feedback and recommendations for each design.