Westminster Oaks breaks ground on ELM-designed senior living apartments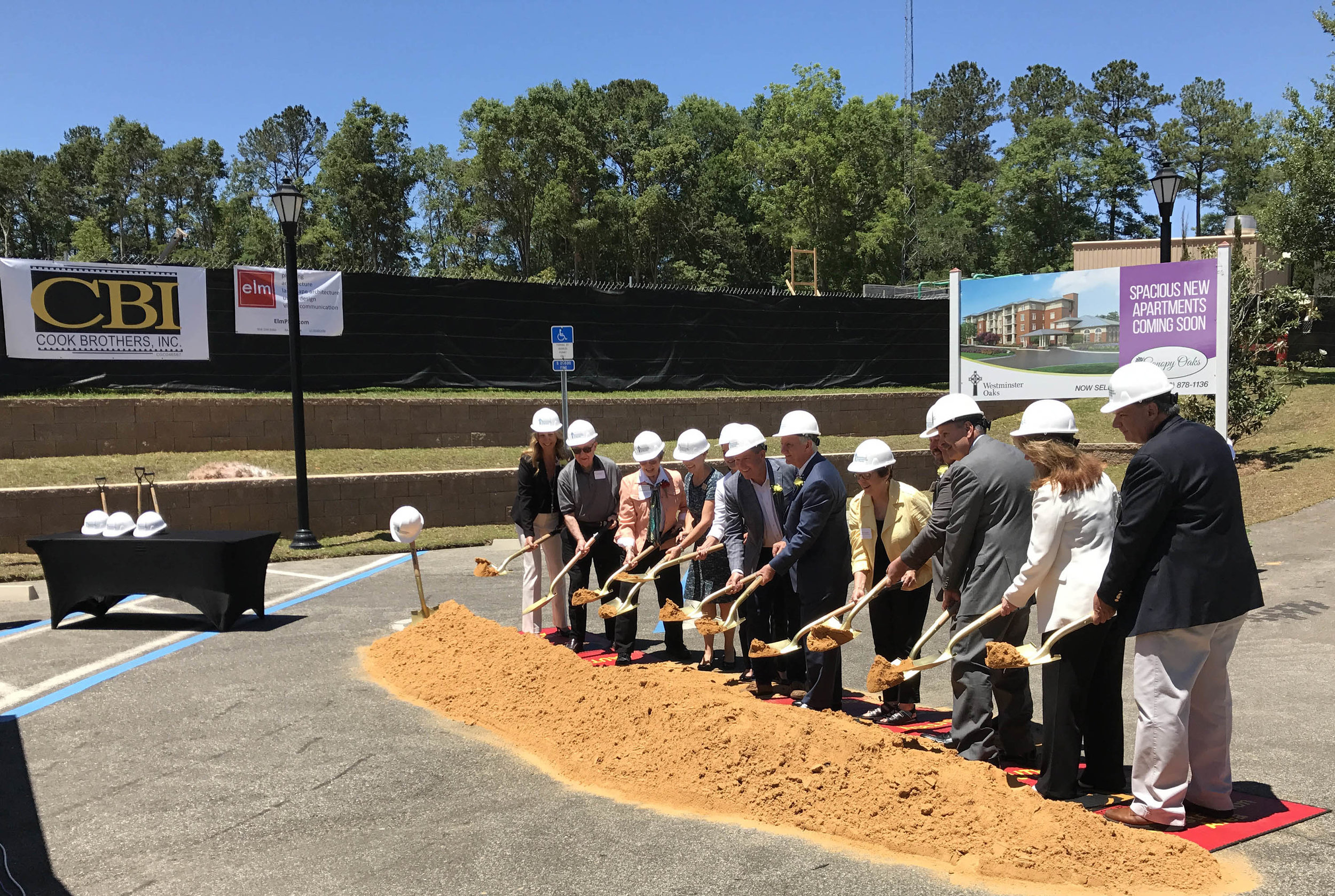 Ground Breaking: ELM-Designed Senior Living Apartments
Recently, Westminster Communities of Florida broke ground on the ELM-designed Canopy Oaks four-story apartment building and adjacent parking garage. This new facility is adding 40 apartments to the 90-acre active senior living community at Westminster Oaks in Tallahassee, Florida, making it the largest single project the Westminster Oaks history.
ELM provided master planning, architectural, landscape architectural, project visioning and theming, and community engagement services for Canopy Oaks.
Westminster broke ground in May 2017 on this new $14-million expansion project that includes the 75,000-sq-ft multifamily facility, anchored by amenities including a 4,400-sq-ft fitness center, swimming pool, tennis court, and trails branching out throughout the grounds.
A 375-space garage is also under construction to provide ample parking for residents and visitors as well as a safe, enjoyable subterranean climate-controlled walkway connecting the garage to the onsite Maguire Center for Life Learning.