Tamaya Celebrates Grand Unveiling of ELM-designed Residents Club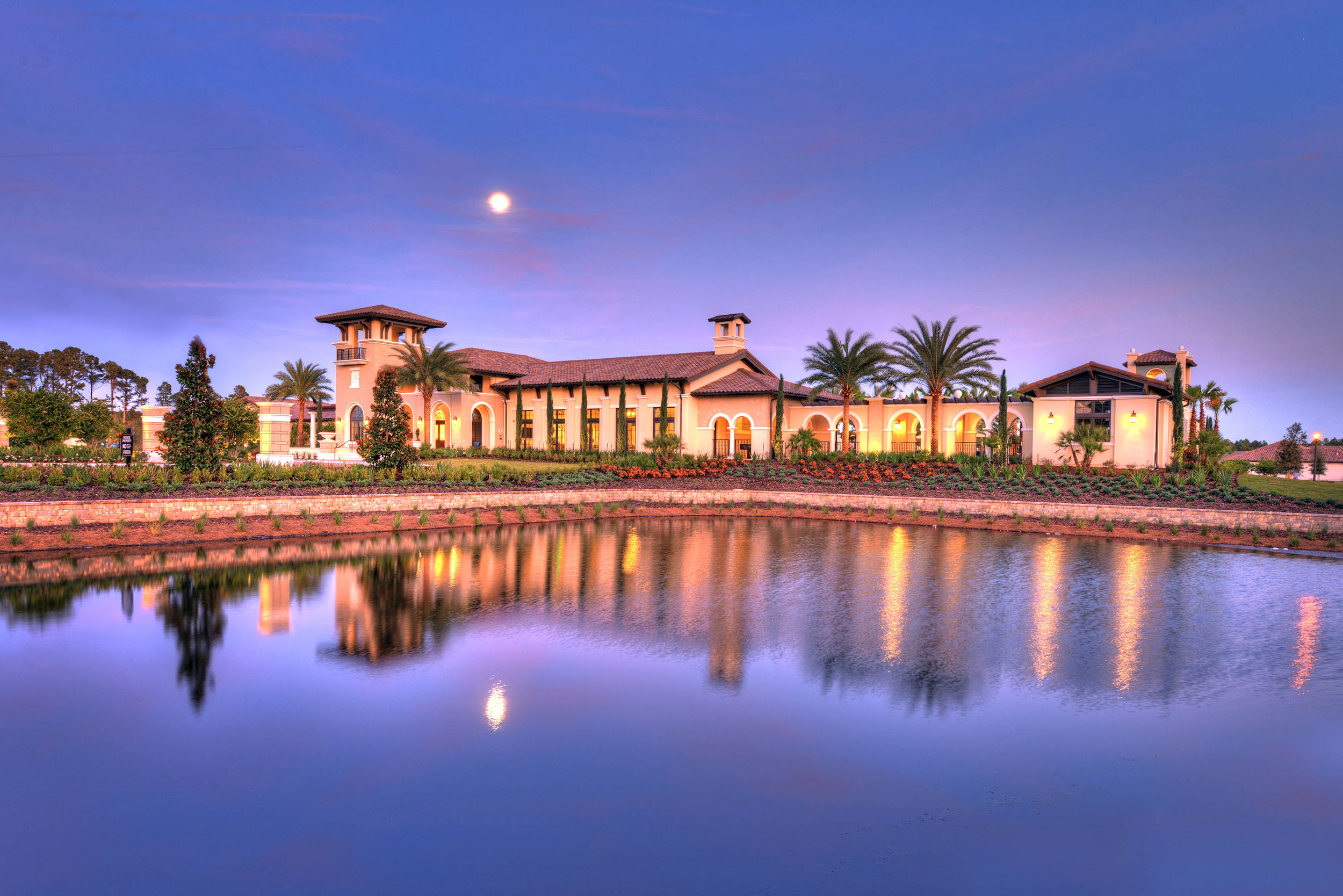 Grand Unveiling: ELM-Designed Residents Club
The much-anticipated Residents Club at Tamaya, designed by ELM, has now been completed and is the centerpiece of this new large mixed-use community, located on 800 acres midway between downtown Jacksonville, Florida, and the Atlantic beaches. The Residents Club, a grand classically-designed Mediterranean-inspired clubhouse, is positioned as the civic, social, and recreational heart of Tamaya.
ELM | Ervin Lovett Miller created Tamaya's master plan, working with the community and city stakeholders to secure project approval. Additionally, ELM is the architect and landscape architect for the entire community, responsible for designing all amenities, recreational and club buildings, pools, open spaces, parks, signage, and landscape improvements.
Once completed, the community will have approximately 2,400 homesites, a mixed-use Town Center with more than 500,000 square feet of commercial and retail space, multi-family residential development, senior living, and an extensive park and open space network, connecting Tamaya's individual neighborhoods and villages.
Designed to serve all of Tamaya's neighborhoods, ELM programmed and planned the Residents Club to serve a multigenerational population, with a wide variety of amenities including a spectacular pool and aquatics facility with a Junior Olympic-size pool, interactive spray features, a dramatic splash plaza, and a beach-entry lagoon pool; a state-of-the-art fitness/wellness center; four Har-Tru tennis courts; an adventure playground; and a large multi-purpose lawn, appropriate for informal gatherings, games, or events.
ELM's efforts to integrate the community within the natural environment and their intentionally-designed connections to trails and open spaces help make Tamaya a special place. As the community's centerpiece, the Residents Club is an expression of ELM's rich commitment to quality of life, recreation, design, and planning. This is further evident at the project's arrival where ELM positioned grand fountains to frame the existing natural landscape and designed gracious and elegant signage that is engaged with nature, introducing Tamaya's story, reinforced from the entry throughout each neighborhood village.