RiverTown
ST. JOHNS, FLORIDA
As the leader of the planning and design team for the RiverTown community, ELM focused on incorporating the natural features of the adjacent St. Johns River into every aspect of the project to create a walkable outdoor experience for residents.
ELM oriented the 4,000-acre master around the river and the site's rich ecology, with the iconic Riverfront Park, integrated trails and pocket parks throughout the site.
The recreational hub and social heart of RiverTown is the amenity center that includes the 3,450 sq. ft. Riverhouse clubhouse, a 6,200 sq. ft. fitness center, two swimming pools and a 21-ft. tall slide tower. The outdoor terraces, poolside verandas and cabana palm court of the Riverhouse were designed to reflect the unique character and culture of this riverside region.
CLIENT
The St. Joe Company
SERVICES PROVIDED
Master Planning
Project Visioning & Theming
Architecture
Landscape Architecture
Signage and Entry Design
Trail Planning and Design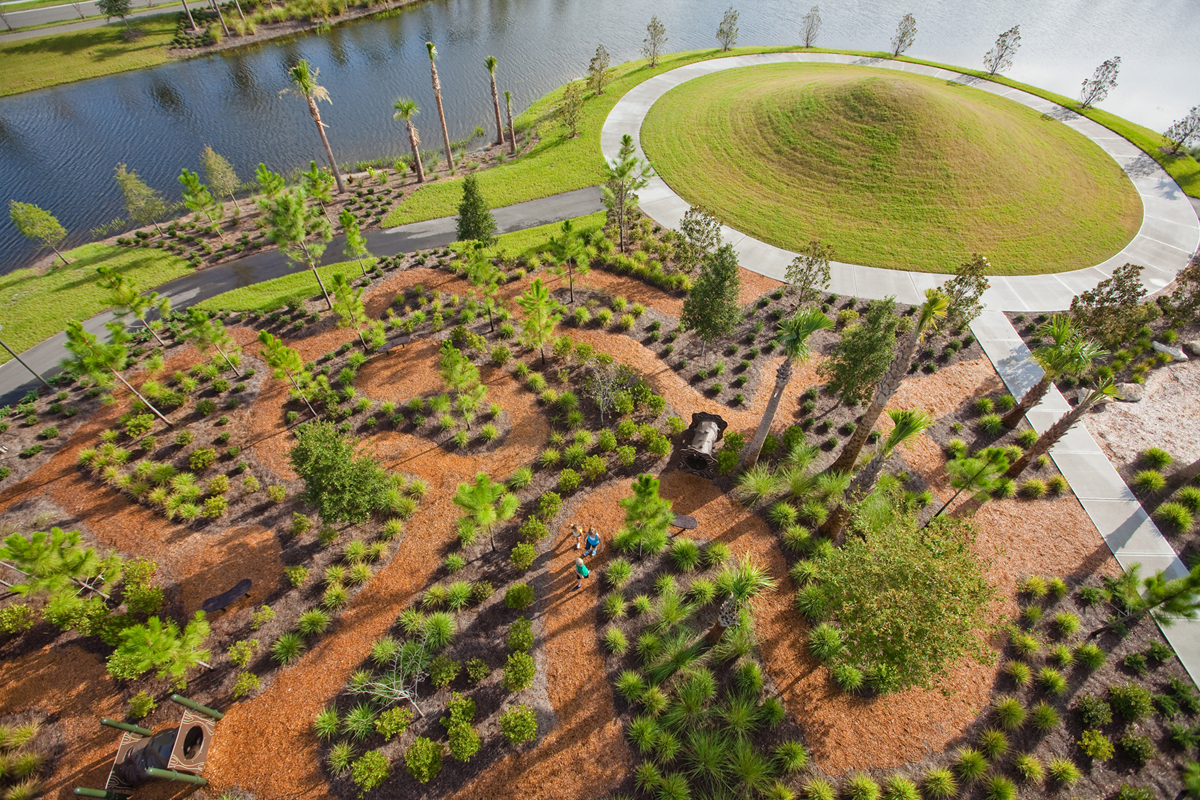 AWARDS
2013 SEBC GRAND AURORA AWARD
Landscape Design/Pool Design-Residential Development
2013 SEBC GRAND AURORA AWARD
Recreational Facility-Special Amenity Facility
2013 SEBC AURORA AWARD
Recreational Facility-Community Clubhouse